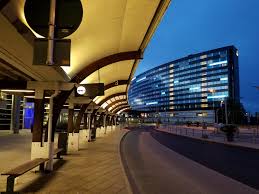 One of the important things to prepare for your travel is your hotel accommodation. Some travellers struggle to find a hotel every time they visit a new place. Sometimes, choosing a hotel can be troublesome and sometimes people just give up searching and settle for what they find instantly.
The choices of hotels are never short as there are many different hotels to choose from at any location. The many options make the selection even harder. Before you book a hotel there are some factors you need to consider. It includes:
Price Range. The hotel you choose will depend on your travel funds. You can only spend within your allotted travel budget so look for the hotel that will go with your budget. It is a good practice to compare the different prices to identify the common price of a good hotel. You may also ask the locals about the different hotels in the area and their price range.
Services covered in every package. Hotels packages vary so you may want to know what is included in a package you intend to take. Some hotels add breakfast in their package deals while some offer breakfast as a separate commodity. Some hotels may include some services in their overall pricing while others have separate pricing on specific services. Weighing on the different options available will help you decide which hotel to choose.
Available of hotel amenities. The amenities and facilities of a hotel are also one of the deciding factors to consider. Facilities such as a spa, a gym and a swimming pool can make your time at the hotel relaxing and comfortable.
Hotel location. The location of your accommodation may depend on the purpose of your travel. If you intend to go sight-seeing, choose a hotel that is located in the centre of the city. If you are looking for a tranquil place to stay then you may opt for a hotel located away from the city.
Hotel reviews. One of the ways to help you find a good hotel is getting information from reviews. It has become a reliable source of information for many travellers. Reading reviews will help you know the kind of services different hotels provide and see how other travellers say about their experiences with the hotels.
Whether you travel you want your hotel to provide you with a comfortable stay during your vacation. Considering some of these important factors in choosing a good hotel will help figure out which ones would be the perfect place to stay.